Nespresso - Flavored Drinks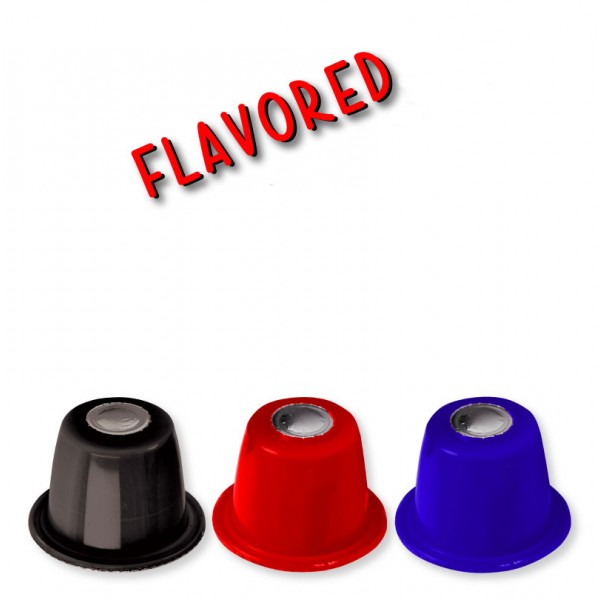 Each box includes 10 Espresso capsules
These pods are compatible with OriginalLine® Nespresso® machines only.
They are NOT compatible with VertuoLine® system.
Drink size: Espresso, up to 2.5 fl. oz
FLAVORED DRINKS
Cortado - Delicious mix of coffee and milk, a mini cappuccino ready in 30 seconds!
Mokaccino - is the Italian name for café mocha, a delicious chocolate-flavored variant of Latte. This is a flavored drink made of milk, sugar, cocoa and coffee

COFFEE SUBSTITUTES -
Barley (Orzo) coffee - Roasted barley is an espresso-style drink and it is the healthy and delicious Italian alternative to coffee, 100% naturally caffeine-free and USDA Organic certified.

Best before: On average 8+ months. If less it will be specified in the description tab
Espresso pods Ingredients: Roasted gorund coffee packaged in a modified atmosphere, in a single-serve capsule
Flavored drinks Ingredients: GINSENG: Sugar, skim powdered milk, instant coffee, lactose, aroma, powdered ginseng root - Cappuccino: Whole powdered milk, skim powdered milk, instant coffee, low fat cocoa, salt - Cortado: half skim powdered milk, instant coffee - MOKACCINO: Whole powdered MILK, sugar, cocoa powder, instant coffee.