180 Senseo compatible Pods Every Month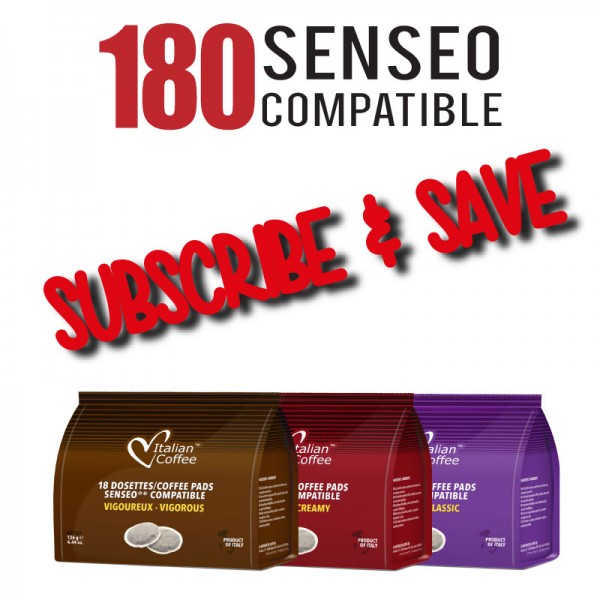 THIS IS A MONTHLY SUBSCRIPTION FOR 180 SENSEO PODS (10 bags) EACH MONTH
Automatic delivery of your favorite coffee pods
Save up to 10%
Cancel anytime
After the first purchase, a new, identical, order will be automatically created and sent every 30 days!
No worries, you can cancel anytime from your account.
Please note: Monthly subscriptions are already discounted, so they can't be combined with other discounts or coupons
Available blends:
CLASSICO: A rich coffee, with a creamy flavor. A rounded and full-bodied daily experience. Great also to make creamy cappuccino and lattes.
CREMOSO: This coffee has a pleasurable flavor and intense body. It is an excellent choice for everyday coffee and it is adored by all coffee lovers.
VIGOROSO: A coffee with a perfect balance between intense aroma and strong taste. One that is hard to forget!