300 Italian Coffee® capsules compatible with Nespresso Original* every Month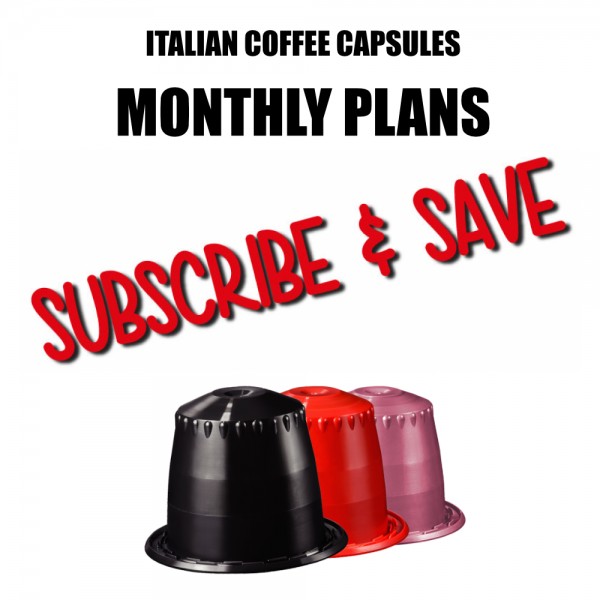 Italian Coffee® pods are only compatible with Nespresso Original machines*. They are not compatible with Vertuo machines.
Pure Italian Coffee and Italian Coffee® are not affiliated with, endorsed or sponsored by Nespresso*


THIS IS A MONTHLY SUBSCRIPTION TO RECEIVE 300 ITALIAN COFFEE® CAPSULES EVERY MONTH

Automatic delivery of your favorite coffee pods
Save up to 10%
Cancel anytime
After the first purchase, a new, identical, order will be automatically created and sent every 30 days!
No worries, you can cancel anytime from your account.
Please note: Monthly subscriptions are already discounted, so they can't be combined with other discounts or coupons


Available blends:
Crema - Full-bodied Espresso roast, the best selling flavor in Italy!
Pink - 100% Arabica from Brazil - Smooth and sweet aroma with hints of cocoa and vanilla.

Passione - Medium/strong - A pleasurable flavor and intense body combined with a creamy texture, perfect mix!
Ristretto - Dark & Strong - Carefully selected and roasted the Neapolitan way: 100% Robusta beans, dark, intense and strong.
Lungo - Designed for longer drinks up to 4 fl oz
Pure Italian Coffee and Italian Coffee® are not affiliated with, endorsed or sponsored by Nespresso*